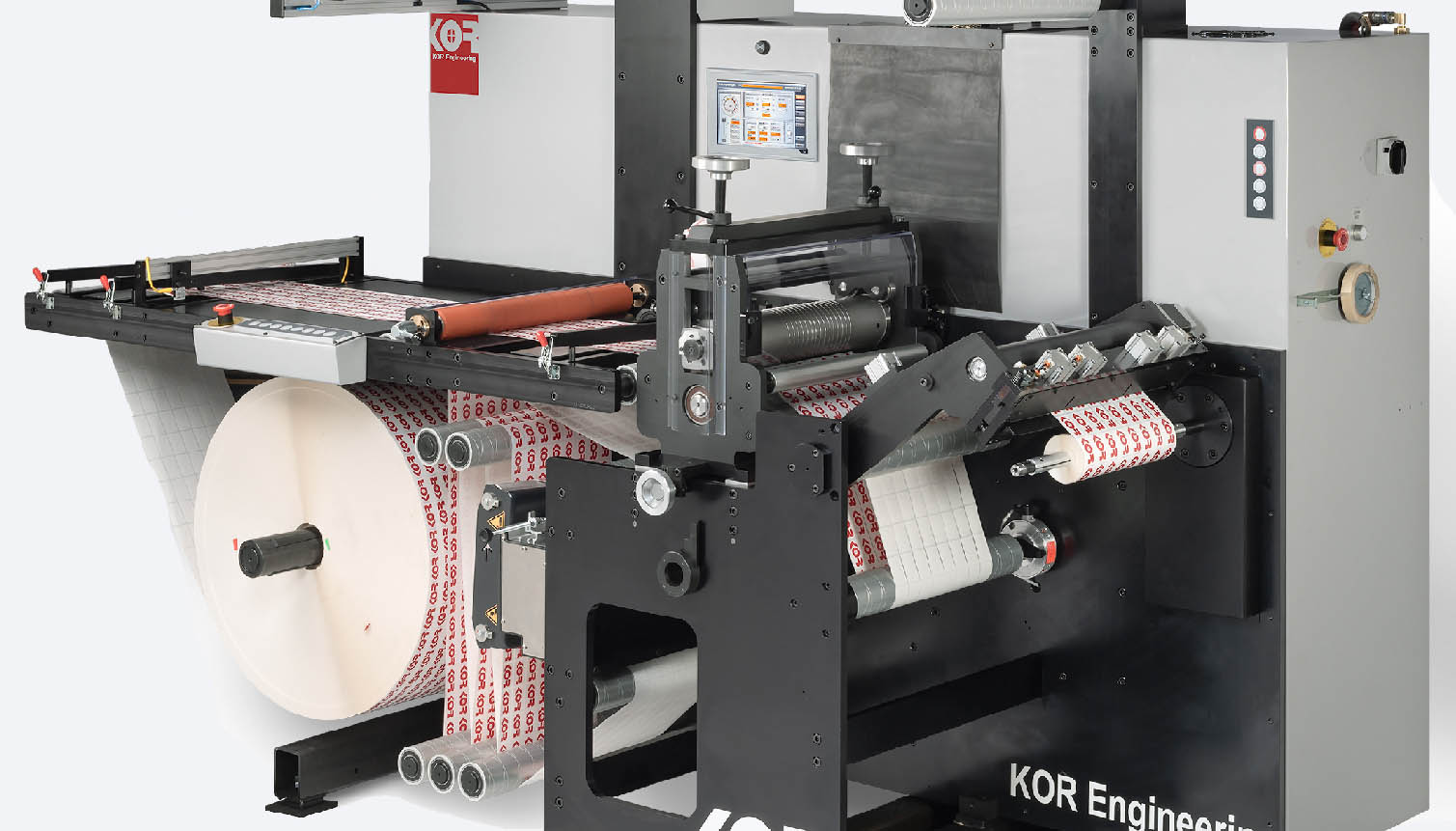 KOR goes coreless for small roll winding
The KOR engineering team has just completed a new SR3-430 with auto thread options.
Our newly developed auto thread package uses servo technology to feed, clamp and cut the web to allow for coreless winding. Other notable features of this machine include:
a lineal die slitting for very narrow lanes of ⅜"
a score cut slitter cartridge for ease of changeover
a convenient overhead hoisting mechanism for quick changeover of rotary tooling
The machine is customized for a supplier of hospital equipment and labels. They will use the 17" Inspection Slitter Rewinder to create small self-wound rolls of PS labels without a core.