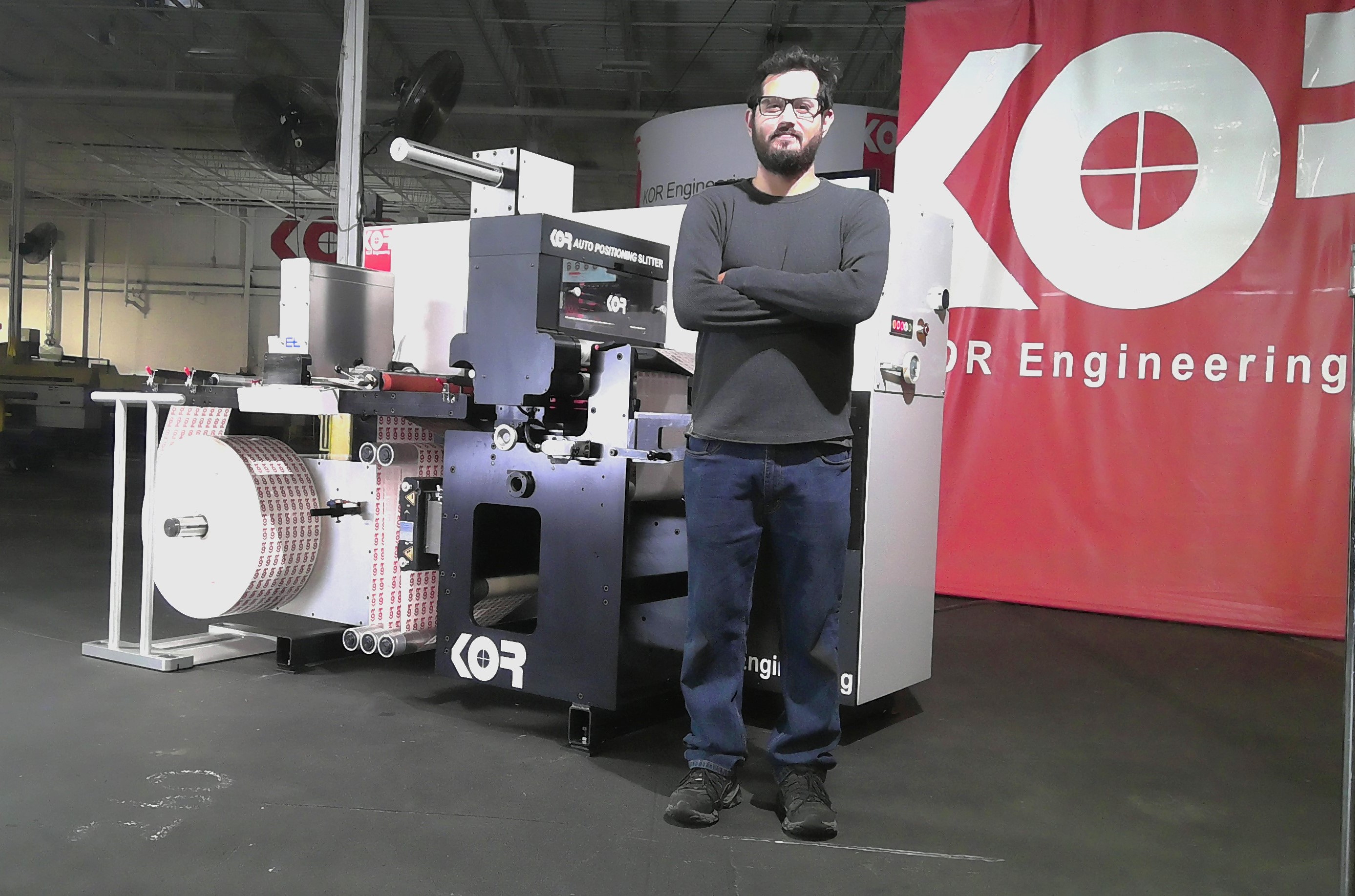 KOR opens first office in Brazil, headed by Fillipe Barreto
KOR Engineering is pleased to announce Fillipe Barreto is taking on a new dual role in the machinery division's sales department. The first of these roles is promoting KOR Machinery's aftermarket sales and service worldwide. In so doing, Fillipe will promote the growth of KOR's spare parts, service, retrofit and preventative maintenance offerings. His service coordinator duties are transitioning to Oscar Sanchez, supported by the engineering team.
The second of these roles is promoting and developing new machinery sales in Brazil. Fillipe will soon relocate to the country and begin the process of promoting and representing KOR Machinery in this important territory.
Fillipe has been an integral part of KOR Machinery since 2019. Over the years he has had a hands-on role in building and testing KOR equipment, including the development of our new auto positioning slitter, software, and electrical design for the SR2, SR3 and SR4 machines. He has also been heavily immersed in our CE compliance project that saw our first CE-compliant machine and roll tree performance add-on ship in January 2023.
Fillipe is an automation and control engineer and has great knowledge and expertise that will serve our customers in Latin America very well.
Congratulations, Fillipe, on this new appointment!